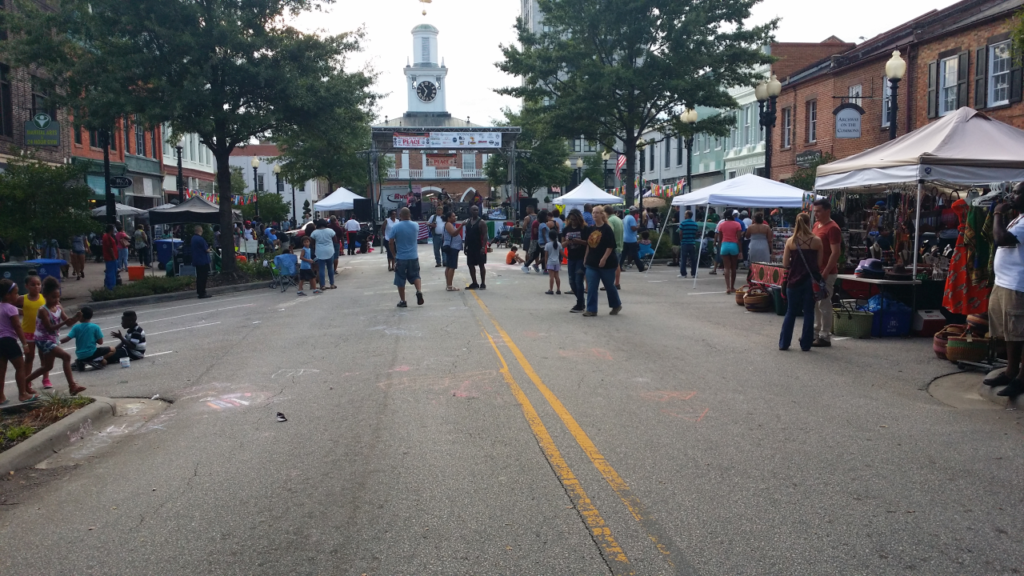 AFRICAN WORLD PEACE FESTIVAL
African World Peace Festival is a community music festival and 5k run event. This annual festival brings diverse community people together while promoting PEACE, LOVE and RESPECT for all.
The Annual African World Peace Festival brings together about various participants from the United States and various countries from Africa to fill downtown Fayetteville, North Carolina. With a variety of bands, performing and visual artists, vendors and sponsors to celebrate community togetherness.
TREADS OF AFRICA CELEBRATION 2017
Community organizing partner for the Threads of Africa Celebration to unveil the newly reinstalled African art gallery at the North Carolina Museum of Art. This was a daylong celebration of African art, nature, music, and culture.
THE MAESTRO USA TOUR 2018


Planned and Produced the Legendary Ghanaian musician Kojo Antwi US Tour 2018.
The historical tour spanned six states in six weeks and described as "Very successful. This was absolutely fun, I will surely be back" by Kojo Antwi.
Textiles of Unity: A Ghanaian Kete/Kente Exhibition 2017
Brand Africa Group organized Textile of Unity: Ghanaian Kente Exhibition at the North North Carolina Museum of Art.
This exhibition brings a large collection of authentic Ghanaian Kente cloths, a loom and master Kente weaver Thompson Yao Avornyotse from Ghana to demonstrate this 12th century art form of weaving. Other activities for the Textile of Unity includes, Lecture/Forum series, Demonstrative Kente weaving workshops, storytelling; Adinkra cloth making; and Spinning of yarns with the master weaver.
Power of Sounds & Rhythms: Hand Carved Drums & Musical Instruments Exhibition 2013
African Drums and Musical Instruments are ceremonial objects and means of communication. This exhibition will introduce and educate the public about African Drums/Musical Instruments. There will be both visual pieces and playable pieces to give audiences unique experiences and perspectives. Drums & Musical Instruments from various African Countries.
Africa Meets Salsa 2013
A night of celebration of African Salsa where we returned to the Continent with the best of African Salsa from Africando, Ricardo, Lemvo, Pape Fall and more, and great African Nightlife grooves of Soukhous, Highlife, Xhosa, Soweto Jive, along with generous helpings of New York and Colombian Salsa, Merengue, and Cha Cha from El Gran Combo, Ismael Rivera, Prince Royce, and more.